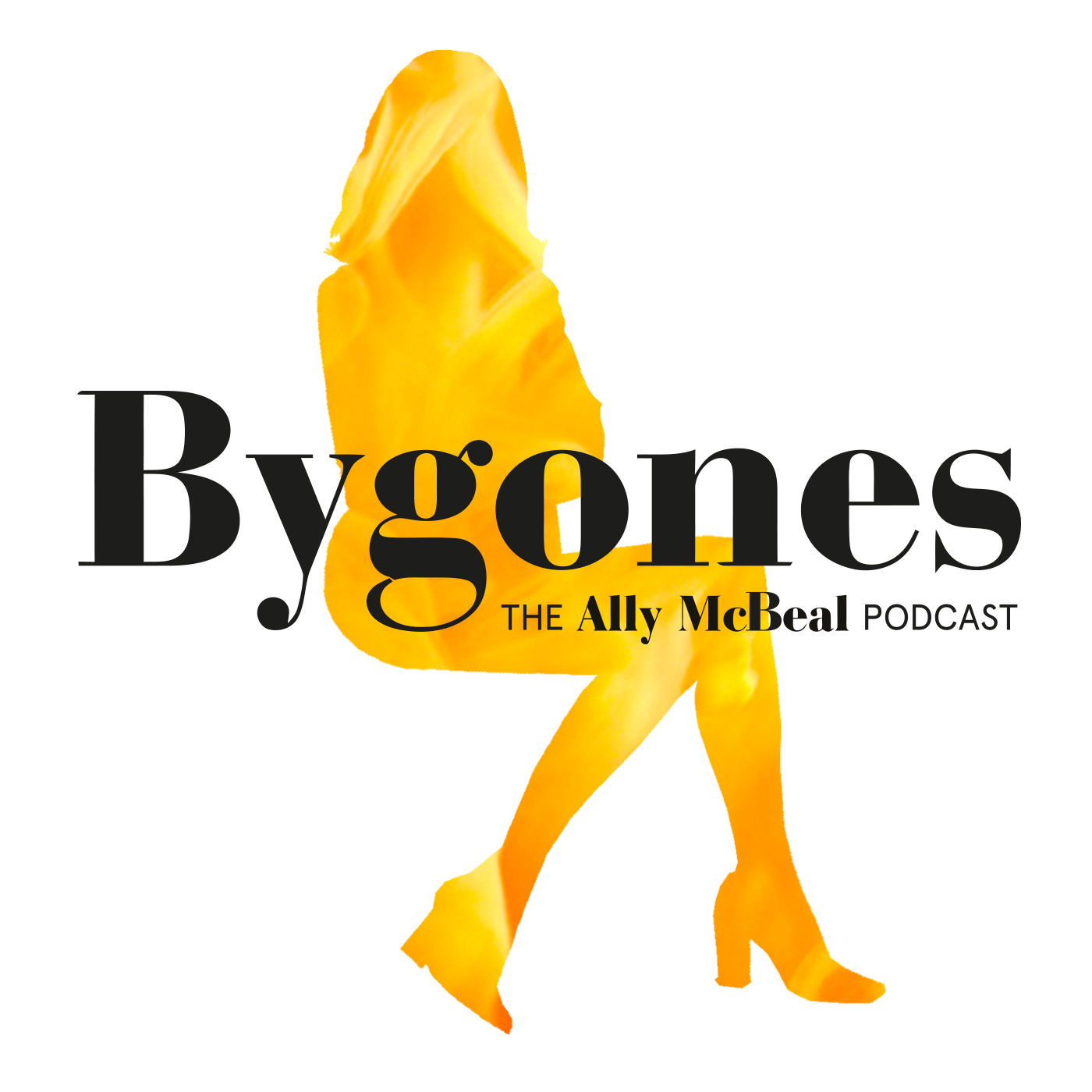 Liam H Dempsey (Spocklight) joins us this episode to talk about Starbucks, the questionable writing of Elaine's wonky lawsuit arc, and the basics of why Billy refuses to leave Ally alone. We are also compelled to host the first installment of the Unisex Stall Foot Acting Appreciation segment, inspired by the one and only Jane Krakowski! This episode we're discussing Ally McBeal s1e8: Drawing the Lines
***
Listen to Liam's hilarious and fascinating podcast Spocklight (on Apple Podcasts or wherever you get your podcasts), or follow him on twitter @LiamHDempsey.
You can also follow Spocklight @spocklightpod.
***
Find Bygones:
On TWITTER! @bygonespodcast
On FACEBOOK! Search Bygones Podcast
On INSTA! @bygonespod 
On EMAIL! bygonespodcast@gmail.com
***
You can support the show by leaving us a review on Apple Podcasts - it really helps other Ally fans find us and we love hearing from you!
***
Logo: Sophie Kirk, sophiekirk.co.uk/