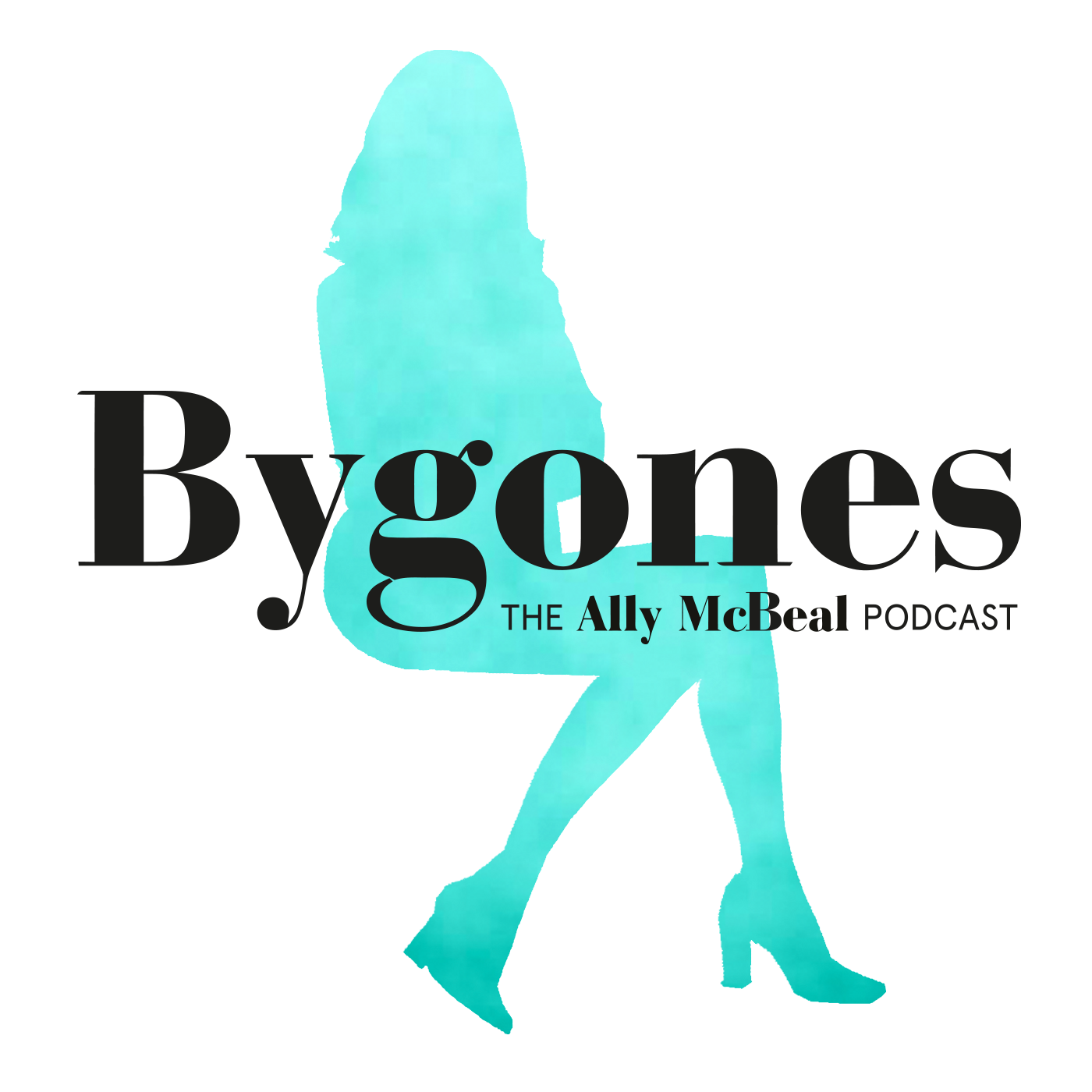 It's Christmas at Cage & Fish so how about a game? Spot the lie about this episode! 1) Elaine builds a stage with her BARE HANDS so she can perform her holiday number in the manner to which she has become accustomed, 2) everyone realises that mistletoe only leads to bad things so it is boycotted by the ENTIRE OFFICE AND NOTHING BAD HAPPENS, or 3) Ling is full of the spirit of the festive season and cannot stop repeating the sounding joy. PLUS the wonderful Katie Parker (our long lost sister and the unofficial expert of Ally Christmas episodes!) joins us to discuss all this and more! This episode we're discussing s2e10: Making Spirits Bright.
***
Check out Katie's podcast TFGIF on Apple Podcasts or wherever you get your podcasts! Or give her a shout on Twitter and Instagram (@TFGIFPodcast)
*** 

Find Bygones: 
On TWITTER! @bygonespodcast
On FACEBOOK! Search Bygones Podcast 
On INSTA! @bygonespod
On EMAIL! bygonespodcast@gmail.com 
*** 
👯‍♀️ You can now support the show on Patreon, at https://www.patreon.com/bygonespodcast! We've got early access, and extra content just for you, if you give us a little of your loose change. Plus our eternal gratitude! 
*** 
🎶 Follow our Spotify playlist where we'll be adding all the songs from the season as we discover them!  http://bit.ly/BygonesSpotifyS2  

🎶 And if you're missing Season 1's playlist - find it here!   http://bit.ly/BygonesSpotifyS1 
*** 
Logo: Sophie Kirk, sophiekirk.co.uk